Incentive travel has grown in popularity as companies have become more creative in finding ways to reward top performers. Cash incentives are good, but travel has a greater visibility and excitement factor that can spread among coworkers and within work groups. Incentive travel creates lifetime memories and appreciation. The goal of a special vacation is exciting to everyone within an organization and provides a strong incentive to stretch and reach new heights in productivity.
Let's analyze the best booking tool for your company. You will be given a private phone number & email address to book with the assistance of a live agent by email, text and phone. Or online with your computer device with tools such as DEEM or CONCUR. Either way your company will enjoy top level service 24/7/365. Let's discuss which booking option works best for your business.
Our Ticket Usage Technology updates every travelers profile and sends a notification there are unused tickets ready for use. Snelgrove Travel uses additional state-of-the-art software solutions to enhance our booking, quality control, reporting and accounting services, all of which are customizable. The benefits of our technology for our clients are as follows:
Increase travel compliance by as much as 90%!
Utilization of unused or cancelled tickets: 12%!
Reduce reimbursement cycle by up to 67%!
Decrease travel transaction costs by up to 70%!
Your account will receive data and insights to better understand and optimize your travel management program. You will have access to over 250 standardized data report types to make it a breeze to find the exact report you need to maximize cost savings and efficiency. Pre-arrange reports you would like to be delivered to your email weekly, monthly, or anytime you need them.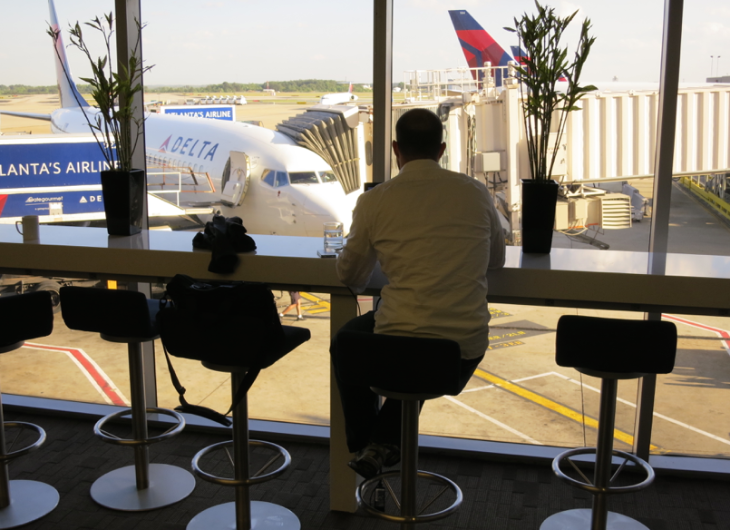 You will be provided a private phone number to text or call a Snelgrove Travel agent for 24/7 customer service. This will give you the peace of mind that you expect and deserve. With our after-hours service, you will never be left stranded in a travel emergency. When traveling your company will enjoy the security of Travel Tracking. A premium Duty of Care application which provides companies the ability to instantly assess any potential travel safety risks.
We monitor your travel patterns at the company level to ensure that all relevant corporate discount and loyalty programs are utilized. Then, through our online tools, these programs are automatically applied at the individual level to every related booking. This maximizes your buying power at the individual and corporate level as you will see in your management reports.
We have supplier relationships with all the major air carriers. We solicit and negotiate air contracts based on volume when applicable. In addition our "bulk" airfare rates are lower than internet rates and are often available on flights longer than 2,000 miles. For car rentals our association with Travel Leaders Network features discounted rates, unlimited mileage, frequent rental and corporate rewards programs. Our access to the Pinsight Hotel Program unlocks preferred pricing at over 60,000 properties globally, including discounts off the best available rate, room upgrades, free amenities, and last room availability.